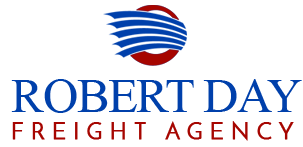 (800) 258-9563

Several Shipping Options To Choose From
Ship with confidence that your items are well cared for and delivered on time. At ROBERT DAY FREIGHT AGENCY, we specialize in shipping large items. Our Lancaster, New Hampshire, logistics company manages every aspect of shipping freight. We work closely with our clients to ensure that they are fully satisfied with the service they receive.
The Process Of Shipping
Our tried and tested manner of shipping is simple yet effective. The first step of our process is to understand all the details and dimensions of the freight. We then discuss where the freight will be picked up, where it is going, and the exact date and time that it should be delivered by. We use any means to deliver on time.
Shipping Over Land and Sea
We have more than trucks at our disposal. When your freight needs to be transported by train or ship, we are fully certified by Landstar Global Logistics™ to offer inter-modal services. Once your shipping container is loaded, we pick it up, and place it on the train, which then delivers it to the destination of your choosing.
Jobs In Every Size and Shape
When other movers say they can't, turn to us. We specialize in moving freight that is oversized, overweight, or over the usual height allowances. Many of these items require a special type of truck to transport, and we have many of them at our disposal including:
Flatbed Trucks | Extendable Flatbed Trucks | Detachable Double-Drop Trucks | Multi-Axel Lowboy Combination Trucks | Step-Deck Trucks | Drop-Deck Extendable Lowboy Trucks | Extendable Double-Drop Trucks
Partner Shipping Companies
We are independent agents for our valued asset based carriers of Packard Transport, Inc., CRST Malone, Landstar Global Logistics™ or BESL Transfer Co.